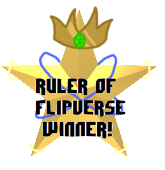 This is the official tournament for having a bit of fun with voting for FCs.
Signups for Seasons are currently OPEN, so sign up some FCs before they close!
Rules:
Only one signup allowed per user. May extend if signups get too short.
No gender specifics... Either a boy or a girl!
Give a picture!
DO NOT MESS UP THE PAGE (Unless you are an admin, of course!)
Sign up by leaving a message on my wall.
Notes:
Anyone bolded means they won that season.
Voting starts after signups.
The winners get a cute little badge I am making to go on their page!
After Season 6, no more Random Additions! Only signed up contestants.
Silvie fixed the old, awful badges. Thank you. uwu
Signups
Season 1
Season 2
Season 3
Season 4
Season 5
Season 6
Season 7
Season 8
Season 9
Season 10
Season 11
Season 12
Season 13
later
Trivia
This tournament originally belonged to Lpcarver, but later Azuki asked Lpcarver if she can own this.
Wall of Fame